White 1-1/2 Athletic Iron On Letters AT150LWT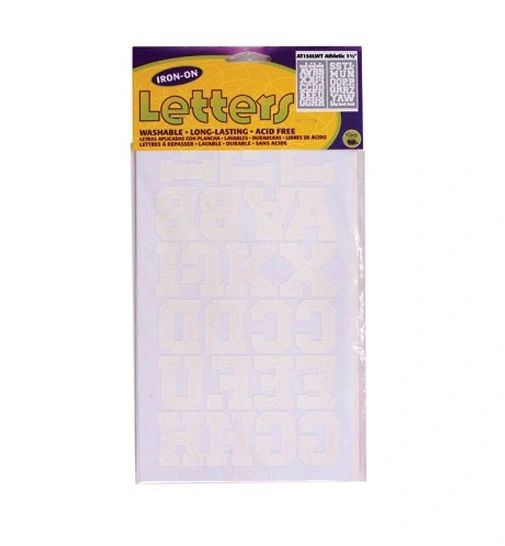 White 1-1/2 Athletic Iron On Letters AT150LWT
Iron-on letters for fabric. Washable. Long lasting. Acid free. For best results, prewash fabrics before applying designs. Once ironed on, transfers are permanent and can be washed, dried (low heat) and ironed. Do not use bleach. Not recommended for 100% synthetic fabrics.


~ Instructions ~


For best results, prewash fabrics before applying designs. Do not use bleach. Not recommended for
100% synthetic fabrics. There are two options for applying velour designs -

Option 1 - Solid Designs 1. Peel design off of paper, position on surface, velour side up.

Option 2 Multi-Part Designs 1. Trim around entire design. Position on surface velour side down, paper side up.

2. Heat dry iron on "wool" setting, or setting appropriate for your fabric surface.

3. Press transfer for 12-15 seconds. Turn project over and re-press on wrong side 3-7 seconds.

4. Allow transfer to cool. Peel away paper backing if using "option two" application method.

CARE - 1. Machine wash in cold water.

2. Air dry (recommended). Once ironed on, transfers are permanent and can be washed, dried
(low heat) and ironed. Colors will not fade.