Sulky Ultra Solvy Stabilizer Roll 12"x8 yd Clear Item # 408-12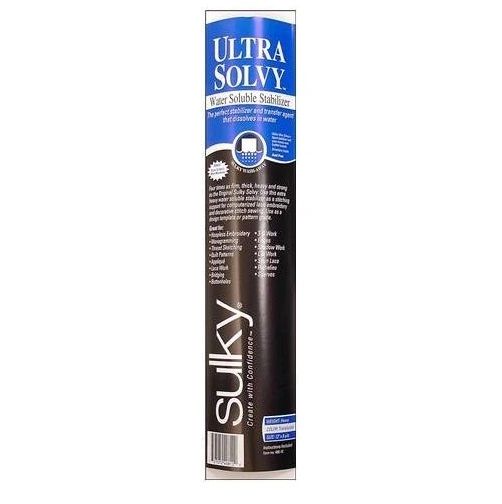 Sulky Ultra Solvy Stabilizer Roll 12"x8 yd Clear Item # 408-12
Sulky® Ultra Solvy™ Stabilizer is ideal for computerized embroidery on napped fabrics,
monogramming, thread sketching, quilting, applique, lace work, buttonholes, cut work,
shadow work, 3-D work and more. You can also make Solvy™ a liquid stabilizer by dissolving
1/2 yard in 8 ounces of water, and just brush it on. Store unused product in a sealed zip-lock bag.

Also, iron-on transfers can be ironed on with a dry iron (no steam). Roll 12"x 8 yd Clear- It can be
easily removed by simply cutting away any excess and gently submerging in water
for 30 seconds to 2 minutes, then iron dry with a press cloth.