Stack-n-Whack 15 Degree Fan Wedge Ruler Item # 7281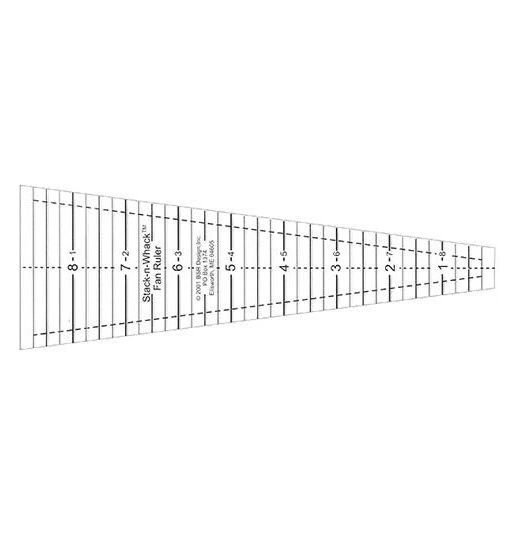 Stack-n-Whack 15 Degree Fan Wedge Ruler Item # 7281
Easy-to-use, clear see-thru ruler for fan wedges Use this ruler to cut 15 degree wedges for six blade fans. Try it for Stack-n-Whack® kaleidoscope fans, as well as for scrap fans and other variations.

Illustrations show strip cutting, scrap, and selective cutting methods, plus instructions for finishing the fan blocks with fabric trim and simple straight-stitch appliqué

15 degree Fan Wedges with measurements for 5" to 12" Fan blocks. Includes instructions for cutting and piecing.