Omnigrid OmniArc Circle Cutter Cutting Ruler Item # OG4C12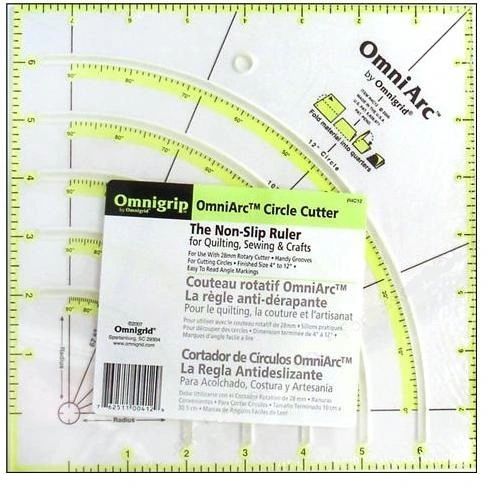 Omnigrid OmniArc Circle Cutter Cutting Ruler Item # OG4C12
Omnigrid Omnigrip Non-Slip Neon Rulers are made especially for quilting, sewing and crafting projects. These wonderful rulers can be used with rotary cutters. They are made with a unique numbering and angle system that is sure to benefit all your projects and are made to be used with either right or left hands.

Easy to use with a clear background and neon lines. OmniArc Circle Cutter- This handy ruler is design for cutting circles with a 28mm Rotary Cutter. Each ruler has grooves and easy read angle markings.

The finished sizes are 4" to 12".