Olfa 9.5" x 9.5" Non-Slip, Frosted Square Ruler RTF-9S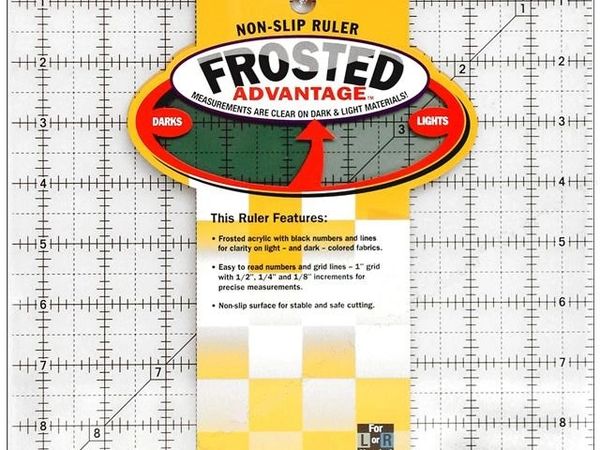 Olfa 9.5" x 9.5" Non-Slip, Frosted Square Ruler RTF-9S
OLFA, Non-Slip, Frosted Advantage™ Acrylic Rulers are not your ordinary rulers! OLFA's rulers are non-slip for stable and safe cutting and frosted with black grid lines for clarity on light- and dark-material.

"The Alternative" is 9.5" squared and is a great second to our larger square ruler. Use as a template and for squaring up 9" blocks, borders or backgrounds. Great for cutting squares, triangles, and strips with ease and accuracy.

The easy to read number and grid lines with 1" grids and 1/8" increments ensure precise measurements. For right-and left-handed use.