No Sew Glue Permanent Adhesive by Dritz Notions # D390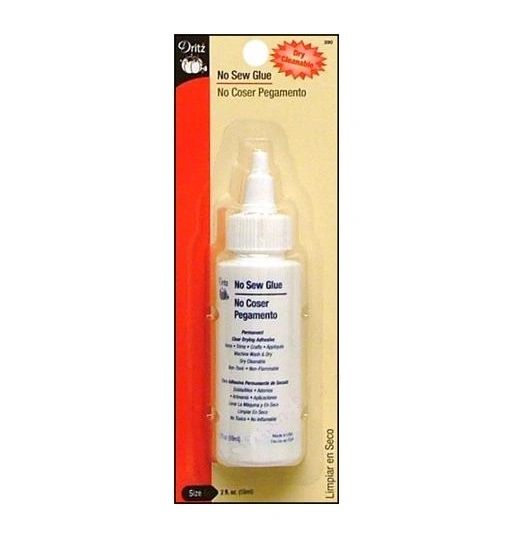 No Sew Glue Permanent Adhesive by Dritz Notions # D390
No Sew Glue is a non-toxic permanent adhesive (2oz). Washable & Dry Cleanable. No sewing or heat setting required - Dries clear and flexible - Use to secure hems or apply sequins, appiques and other decorative items to all types of fabric.

~ Instructions ~


Always test on a scrap of your fabric for satisfactory results. Pre-wash fabrics before using.

1. Apply an even coat of glue to the wrong side of item being applied.

2. Press into place and allow to dry for 24 hours.

3. Machine wash in cold water or dry clean.