My Favorite Hexagon Ruler by Marti Michell Item # 7955A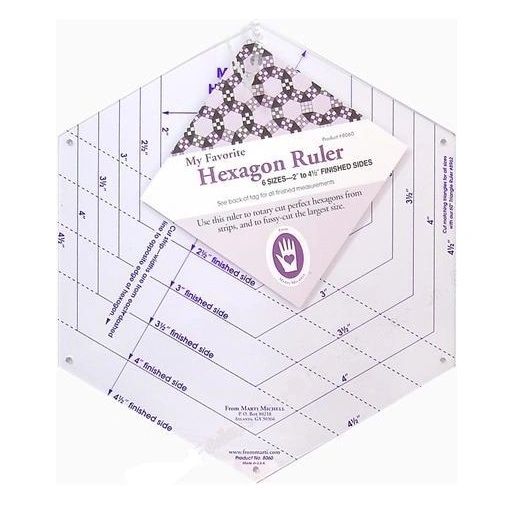 My Favorite Hexagon Ruler by Marti Michell Item # 7955A
Cuts Hexagons in six sizes! Cut 2" to 4 1/2" hexagons in strips, or fussy cut the largest size. Perfect for displaying large prints, machine embroidery & quilting.

Michell Marketing Rulers are the perfect tool for quilters. They have smooth edges and are crack resistant. They are also made of clear acrylic, so you can see exactly what you are cutting. My Favorite Hexagon 2" to 4.5" Use this ruler to rotary cut perfect hexagons from strips and to fussy-cut the largest size. Measurements for lengths of finished sides.

Also includes a handy instructional pamphlet. Larges ruler dimension 9 1/2"