Marti Michell Winding Ways Quilting Template Set 7838A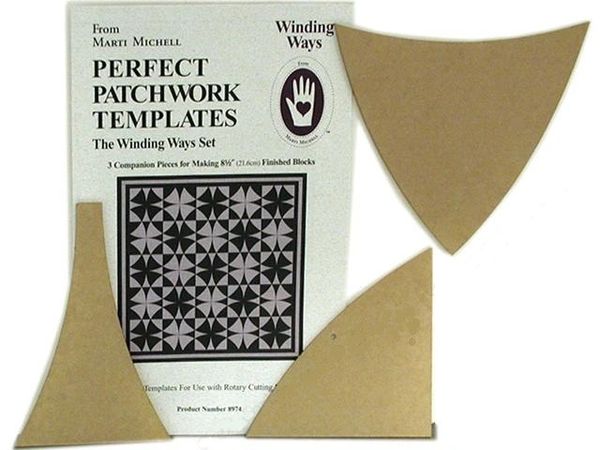 Marti Michell Winding Ways Quilting Template Set 7838A
3 pcs., makes an 8 1/2" finished block. People love the Kaleidoscope block because they can create the illusion of curves with straight line sewing. The Winding Ways block is Kaleidoscope's fraternal twin - it's the same idea, same arrangement and same number of pieces.

Quilters love Winding Ways because it really is created with overlapping circles. The curves are so gradual that the construction is really quite easy. The best part is, quilters can rotary cut the Winding Ways with our acrylic templates. The finished block size is not too big for a wall quilt nor too
small for a bed quilt.

Includes detailed instructions for making the block, plus cutting layout and instructions for a full-size bed quilt.

Marti Michell Templates include full size quilt templates of precision laser-cut acrylic. These wonderful tools are perfect for hand or machine piecers. Set Perfect Patchwork Winding Ways 8.5"

Includes three companion pieces for making 8 1/2" finished blocks and instructions for making the block, planning a bed quilt and figuring yardage.