Marti Michell Template (Set L) Perfect Patchwork 7505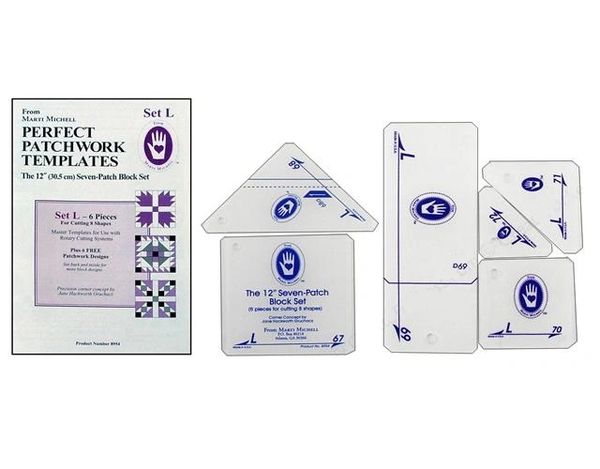 Marti Michell Template (Set L) Perfect Patchwork 7505
These 1/8" thick acrylic templates have corners engineered for perfect alignment and seam allowances added on. Use with rotary cutters to cut multiple layers at a time.

Marti Michell Templates include full size quilt templates of precision laser-cut acrylic. A 1/4" seam allowance is already added. These wonderful tools are perfect for hand or
machine piecers.

Set Perfect Patchwork L 12" 7-Patch Block- Six perfect pieces for cutting 8 shapes in this laser-cut set of templates. This versatile set can be used to make dozens of seven-patch
block designs. There are grainline arrows which are silk-screened on the templates as guides.

Each piece is labeled with its size and/or the set number it belongs to, so there won't be any confusion!