Marti Michell Template 6"-7" Drunkard's Path Quilting Template Pattern Set 7006A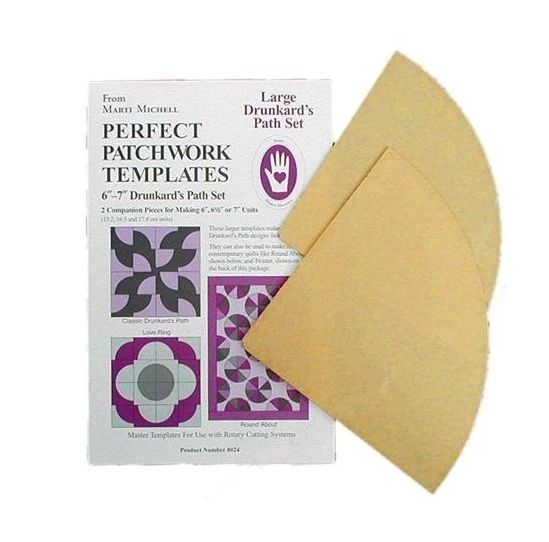 Marti Michell Template 6"-7" Drunkard's Path Quilting Template Pattern Set 7006A
Marti Michell Templates include full size quilt templates of precision laser-cut acrylic. A 1/4" seam allowance is already added. These wonderful tools are perfect for hand or machine piecers.

Set Perfect Patchwork Drunkard's Path 6"- 7"- Includes two quarter circle templates for making 6", 6 1/2", 7" and larger sizes of Drunkard's Path, depending on the size square that is cut for use with template E.
There are grainline arrows which are silk-screened on the templates as guides. Each piece is labeled with its size and/or the set number it belongs to, so there won't be any confusion!

Set includes 21 block variations. Instructions and two quilt patterns included.