Marti Michell Storm At Sea Quilting Template Set M8065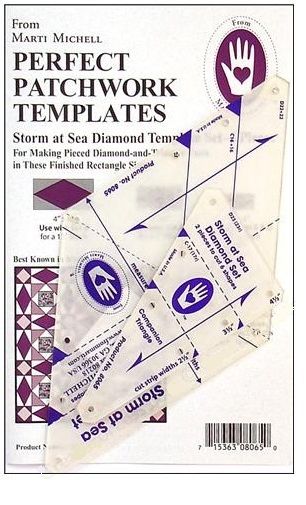 Marti Michell Storm At Sea Quilting Template Set M8065
Marti Michell Templates include full size quilt templates of precision laser-cut acrylic. A 1/4" seam allowance is already added. These wonderful tools are perfect for hand or machine piecers.

Set Perfect Patchwork Storm At Sea Diamond & Triangle- Contains 2 templates and booklet with instructions for making 3 sizes; 12", 9",and 6", of Storm at Sea block by combining with other template sets.

Also includes basic instructions for Storm at Sea Blocks and guidelines for wall hangings to bed quilt sizes.

There are grainline arrows which are silk-screened on the templates as guides. Each piece is labeled with its size and/or the set number it belongs to, so there won't be any confusion!