Marti Michell Ruler Diagonal Triangle Template 2-1/2"-10" Quilting Ruler M8015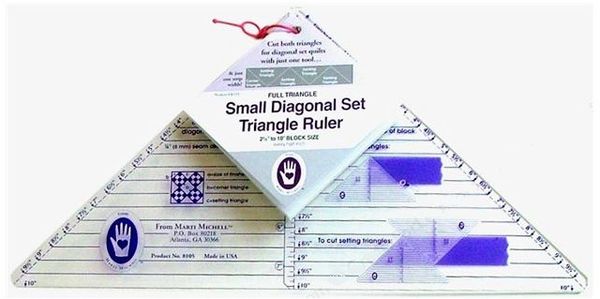 Marti Michell Ruler Diagonal Triangle Template 2-1/2"-10" Quilting Ruler M8015
Use this "no math" ruler to cut both triangles from the same-width strip of fabric without flipping! Measures corner and setting triangles for 5" to 16" finished size blocks.

Marti Michell Rulers are the perfect tool for quilters. They have smooth edges and are crack resistant. They are also made of clear acrylic, so you can see exactly what you are cutting.

Diagonal Triangle 2.5"-10"- Clear with Purple markings. Lets you cut both triangles for diagonal set quilts with just 1 tool. Marked 2 1/2"" to 10" every half inch.