Marti Michell Just Hexagons Nested Template Set M8033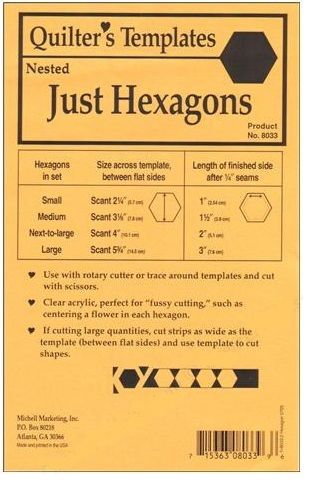 Marti Michell Just Hexagons Nested Template Set M8033
Marti Michell Templates include full size quilt templates of precision laser-cut acrylic. A 1/4" seam allowance is already added.

Can be used with rotary cutter or scissors. These wonderful tools are perfect for hand or machine piecers.

Nested Hexagon 1"-3"- Package contains 4 pieces for creating hexagons with finished side lengths of 1", 1 1/2", 2", and 3". Perfect for "fussy cutting", such as centering a flower in each hexagon.

With metric conversions. Template set includes seam allowances.