Loop Bias Tubing Strap Turner Tool by Dritz Notion D647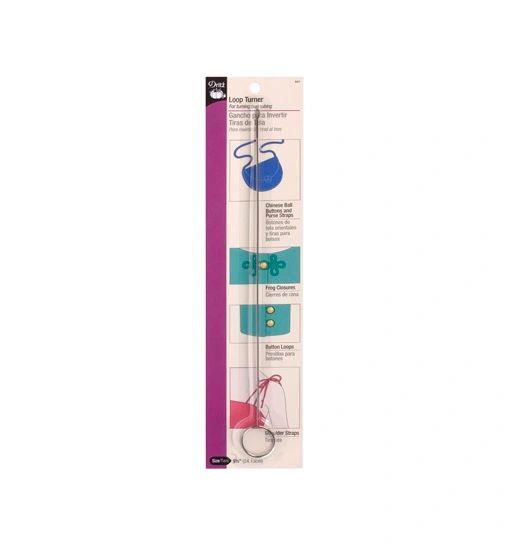 Loop Bias Tubing Strap Turner Tool by Dritz Notion D647
For turning bias tubing. Button Loops, Frog Closures, Chinese Ball Buttons and Purse Straps, Shoulder Straps.


~ Instructions ~

1.Cut bias strip two times desired width of tubing plus 1/2 inch for seam allowances.
Add 2 to 3 inches to cut length for turning.

2.Fold right sides together lengthwise and stitch 1/4 inch seam.

3.Trim seam allowances and cut one end of tubing on an angle.
TIP - Reinforce fabric point with Fray Check.

4.Insert Loop Turner through tubing and push latch through fabric about 1/4 inch from point.

5.Pull Loop Turner toward you, guiding tubing over hook until it begins to turn inside out.
Continue to pull Loop Turner, being careful not to disengage hook.

TIP - Use to pull serger tails back through serger stitching.