Log Cabin Ruler 1" & 2" by Marti Michell Item # 6888A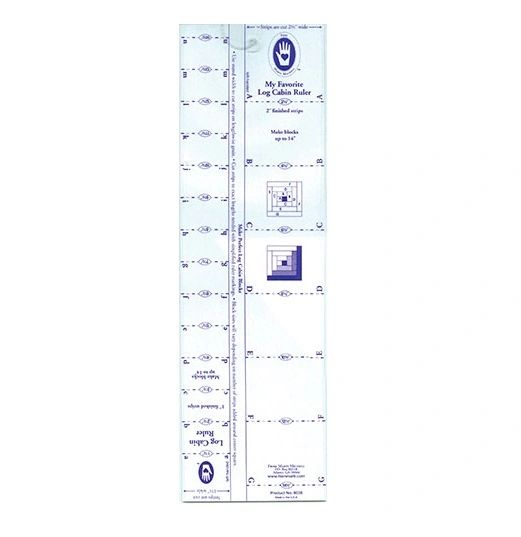 Log Cabin Ruler 1" & 2" by Marti Michell Item # 6888A
Michell Marketing Rulers are the perfect tool for quilters. They have smooth edges and are crack resistant. They are also made of clear acrylic, so you can see exactly what you are cutting.

My Favorite Log Cabin 1" & 2"- Use for making Log Cabin blocks up to 14" square. For Right or Left handed use. Use the stated width to cut strips on the lengthwise grain. Cut to exact lengths needed with simplified ruler markings.

Block sizes will vary depending on the number of strips added around the center square.