Liquid Stitch Permanent Adhesive by Dritz Notions D395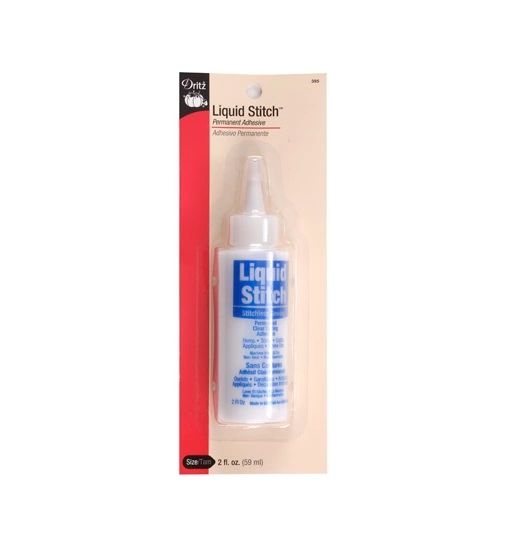 Liquid Stitch Permanent Adhesive by Dritz Notions D395
Non-Toxic permanent adhesive. Use for hems, appliques, patches, zippers and more. Machine wash and dry.

~ Instructions ~


Always test on a scrap of your fabric for satisfactory results. Pre-wash fabrics before using.

1.Unscrew cap and lightly squeeze tube from bottom to apply adhesive.

2.Apply adhesive to wrong side of fabric or applique. Smooth with fingertip or cotton swab for even distribution.

3.Position fabric or applique and gently finger press in place. Allow to dry for 30 minutes. Do not iron until dry. Do not wash for 24 hours.

Adhesive is water-soluble until dry.