Lickity Grip ~ 1 oz. Griping Enhancer Item # 7581A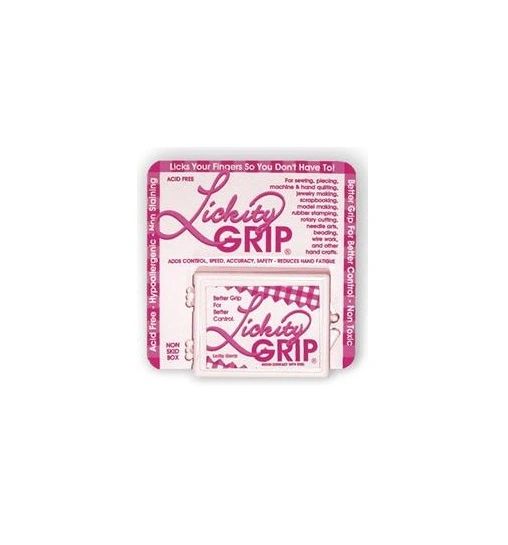 Lickity Grip ~ 1 oz. Griping Enhancer Item # 7581A
LickityGRIP is a grip enhancer developed specifically for the sewing/craft world for our specific needs. It licks your fingers so you don't have to! LickityGRIP attracts moisture to give you a better grip for better control.


Better control brings:

•Added accuracy
•Added speed
•Added safety
•Reduce hand fatigue

With extensive field testing and considerable input from quilters and beaders,
LickityGRIP was produced by a quilter/beader for our sewing and crafting needs:


•NO odor!
•Acid free!
•Hypoallergenic!
•Non-staining!
•NO greasy, gummy or sticky residue on our fingers!
•NO perfumes, NO dyes, NO silicone, NO wax, NO rubber, NO lanolin,
•NO animal by-products, NO salicylates. All ingredients are food grade!
•Container with attached lid - no hunting for a missing cap!
•Non-skid bottom for one handed application!
•Container sized to swirl fingertips, fit by sewing machine or tuck in travel kit!
•Reusable zip lock storage bag - no wasteful, frustrating clamshell packaging!