Handi Bobs Handy Bobbin Organizers by Collins Item C85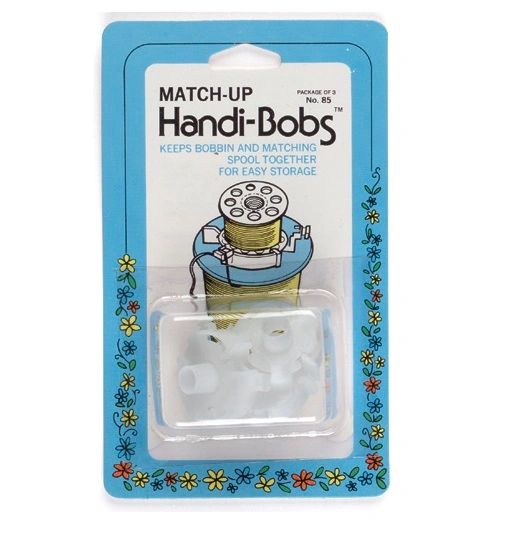 Handi Bobs Handy Bobbin Organizers by Collins Item C85
3 Handi-Bobs Per Package. Plastic Handi-Bobs easily inserts into spool of thread to hold a bobbin with matching thread.
Instructions:

1.Push Handi-Bob into spool like a thumbtack. Loop end of thread on nearest thread trap. If spool
has enlarged hole - push Handi-Bob through a scrap of paper napkin or like material for snug fit.

2. Bobbin snaps into place - tilts for removal. Handi-Bobs adjust themselves to your bobbins. Do not use thread
trap for bobbin thread - simply rotate bobbin in place to wind loose end inside (for faster bobbin removal.)

3. Handi-Bob fits over all machine spindles - no need to remove from spool while sewing.

4. To remove Handi-Bob from EMPTY spool for re-use, TWIST and pull.