Fiskars Fingertip Swivel Craft Knife Item # RA-3314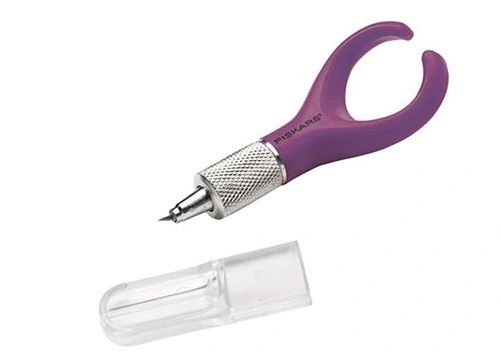 Fiskars Fingertip Swivel Craft Knife Item # RA-3314
The Fiskars® Craft Knife is great for precise cutting of paper, cloth, balsa, acetate, poster board and other lightweight craft materials. The razor-sharp blade is easily replaced when dull.

The ergonomic shape and SoftGrip® technology on the barrel provides maximum comfort and control. Swivel Fingertip Control- The blade swivels and cuts wherever your finger is pointing.

The blade is easy to change and the knife comes with a safety cap for when not in use. Uses blade style "K".