Extra-Large Eyelets Size 7/16" 10 Count Brass D661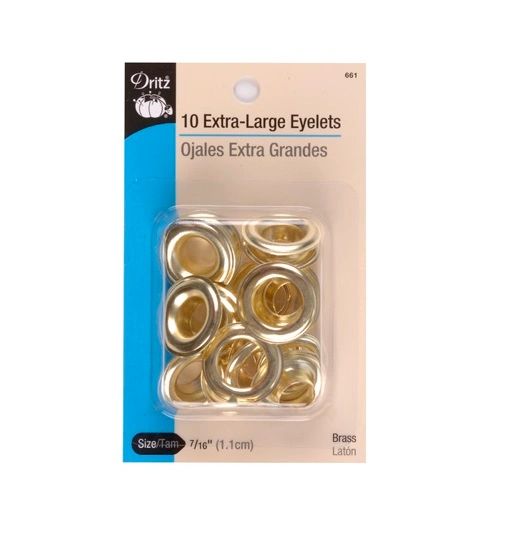 Extra-Large Eyelets Size 7/16" 10 Count Brass D661
Use with 3 layers of light to medium weight fabric or 2 layers of heavyweight fabric, reinforced with interfacing or twill tape.
1.Mark position of eyelet on fabric by tracing around inside opening of eyelet barrel. Cut out hole.

2.Insert eyelet barrel in hole from right to wrong side of fabric, Place anvil on a very hard surface, like concrete. Position eyelet on anvil.

3.Place washer over barrel of eyelet, teeth side down. 4.Position stud end of setter into barrel of eyelet, hammer forcefully.