Dressmaker's Chalk Marking Pencil Blue by Dritz D675-15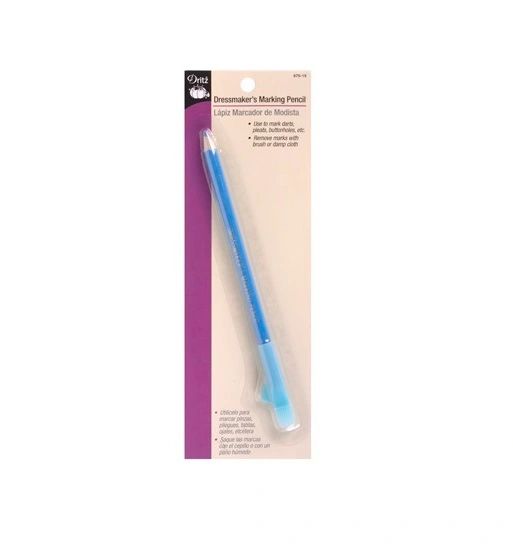 Dressmaker's Chalk Marking Pencil Blue by Dritz D675-15
Use dressmaker's marking pencil to transfer pattern markings directly onto fabric.
Always test pencil on swatch of fabric you will be using to be sure marks can be removed satisfactorily.

1.Mark lightly on wrong side of fabric. Do not make dark, heavy marks.

2.Remove all marks with brush or damp cloth. Avoid pressing over marks before they are removed.