Double Faced Wax-Free Tracing Paper Dritz Notions D632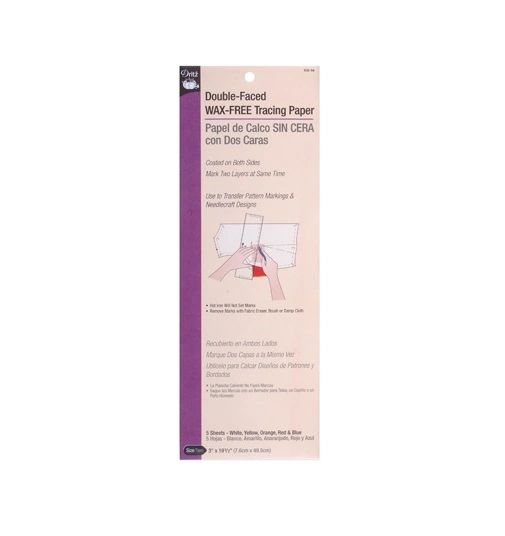 Double Faced Wax-Free Tracing Paper Dritz Notions D632
Transfer pattern markings and designs to two layers of fabric at the same time. Lines can be transferred to fabric, paper,wood, glass or metal. Transfer lines can be inked or painted over. For needlecraft designs, use a ballpoint pen to achieve a fine line.

TIP-always test tracing paper on swatch of fabric being used to be sure marks can be removed satisfactorily. Use a color of tracing paper close to the fashion fabric and mark on the wrong side of fabric.


~ Instructions ~

Protect work service with cardboard or a cutting mat. To transfer pattern markings, fold fabric wrong sides together. Place tracing paper under pattern between the layers of fabric, transfer pattern markings using tracing wheel.

TIP-avoid rubbing tracing paper with your fingers to prevent smearing. To remove marks, use fabric eraser, brush, damp cloth or machine wash.