Deluxe Seam Ripper by Dritz Sewing Notions # CW13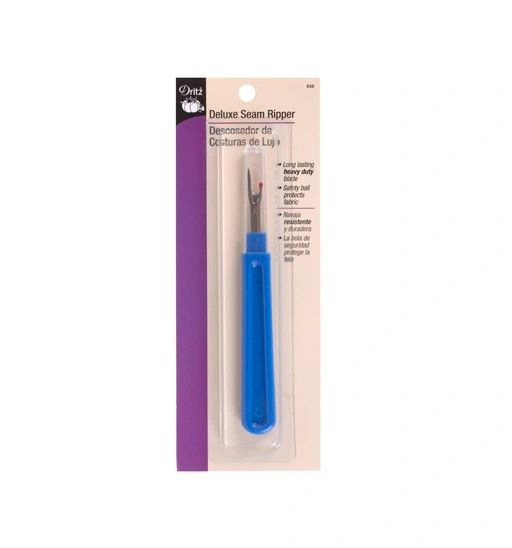 Deluxe Seam Ripper by Dritz Sewing Notions # CW13
Long lasting heavy duty blade. Safety ball protects fabric.


Instructions:

Use seam ripper to cut and remove unwanted stitches. Lift threads with point and cut with blade.
Point can also be used to remove threads. To open buttonhole, insert point between stitches.
Slide blade to cut fabric. Insert pin at end of buttonhole to prevent cutting through end stitches.