100 Curved Size 1 Quilt Basting Safety Pins by Collins Item W-191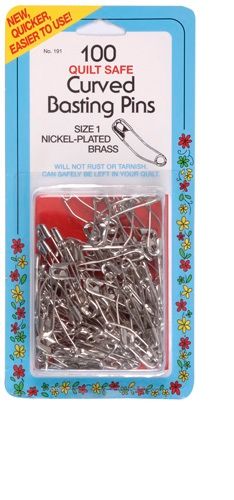 100 Curved Size 1 Quilt Basting Safety Pins by Collins Item W-191
Size 1 (1 1/16") - 100 Count. Nickel-plated brass. Will not rust or tarnish so pins can safely be left in the quilt. Curved pin is easier to insert and close, and helps to keep the quilt flat.

Instructions:

Small 1" length holds quilt securely so fabric layers do not shift. Place pins 2"-5" apart, depending
on the type of batting you are using. Begin in the center of the quilt and pin baste to the edges.