348 Pick'n Pull 27" Rainbow Braid by Collins Item # C14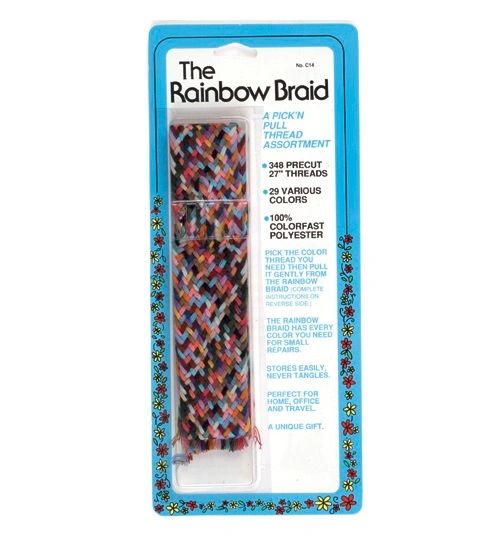 348 Pick'n Pull 27" Rainbow Braid by Collins Item # C14
A pick'n pull thread assortment. The Rainbow Braid consists of 348 precut 27" threads of various colors each being 100% colorfast polyester.


Instructions:

1. Pick the color thread you wish. 2. Pull the thread gently from the Rainbow Braid. 3. The band will
curl up as you are pulling the thread , but it will ease to original length once the thread is removed.