30 Hand Needle Assortment Dial-A-Needle by Collins C16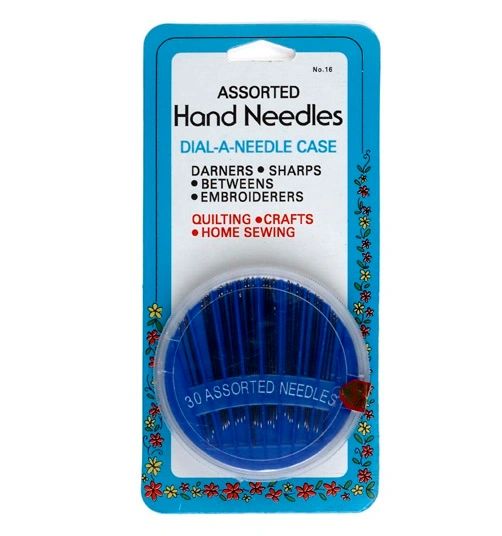 30 Hand Needle Assortment Dial-A-Needle by Collins C16
30 Hand Sewing Needles in a Dial-A-Needle Case. The selected assortment consists of Darners, Sharps, Betweens, and Embroiderers.


Instructions:

Easy to remove each needle. Simply line up circle between the arrows over the compartment containing
the needle of your choice and remove. Twist circle to bottom of compact to lock in remaining needles.